Yule Tide Concert
Saturday, December 1st, 2018
7:30 – 10:00 PM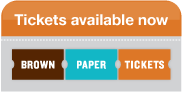 Ring in the holiday season with a blend of maritime and holiday tunes! Enjoy performances by some of the Northwest's finest musicians, including Hank Cramer, Emerald Fire, and Watch the Sky, all in the beautiful atmosphere of this 1907 church. Hosted by The Whateverly Brothers and Maritime Folknet.
Delicious refreshments and a gift bazaar during intermission.
<! -----------------PERFORMERS--------------------->
Hank Cramer – Hank Cramer is one of the best-loved folksingers in the American West. He is widely known for his booming bass voice, smooth picking on a vintage flat-top guitar, and his wry sense of humor. He has a repertoire of over a thousand modern and traditional songs, spanning the genres of celtic, appalachian, maritime, cowboy, and plain old folk music..

Emerald Fire – This acoustic rock band has a versatile, crowd-pleasing sound with strong vocal harmonies and skilled instrumentation.

Watch the Sky – Chris Glanister, Jan Elliott-Glanister, and Joe Wagner bring Celtic verve to traditional, contemporary, and original ballads and pub songs. Rich, tight vocal harmonies are their trademark, backed by driving rhythms and sweet whistle riffs.

The Whateverly Brothers – Wit and humor along with great vocal harmonies and skilled instrumental arrangements mean you can laugh while you enjoy the music.

<! -----------------TICKETS--------------------->
Admission:
$15

– Adults


$12

– Members of Maritime Folknet, Northwest Seaport, or Immanuel Lutheran


$12

– Seniors and Under 30 years old


$5

– Under 20 years old

If you are not yet a member of Maritime Folknet & would like to join, please visit the Membership page

Download the Poster
Buy tickets on Brown Paper Tickets event page.
Tickets will also be available at the door, space allowing.
A limited number of scholarships are available for those in assisted living who don't have spending money. Please Email any requests.
Visit the concert's facebook event page
Hosted by Maritime Folknet & The Whateverly Brothers.
Refreshments offered by Northwest Seaport
Contact us for more information.
<! ------------SUPPORTERS---------------->
---
---
This project is supported, in part, by an award from 4Culture.